The Importance of Environmental Awareness and Sustainability
Gone are the days when "environmental awareness'" and "sustainability" were simply buzzwords used in marketing. In today's competitive business environment, including true environmentally friendly materials in your construction projects gives you a real advantage. When you combine the positive effect of respecting our limited resources and getting more value for your dollar, everyone wins.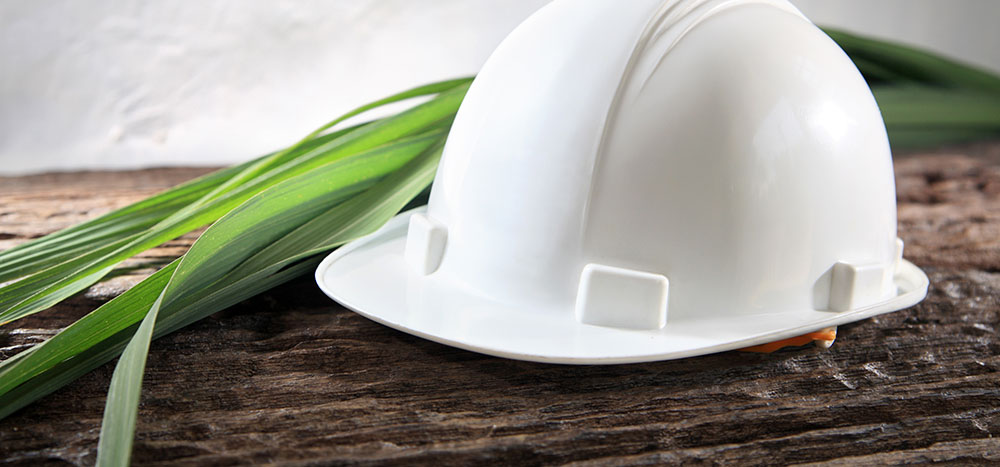 In the case of fiber-reinforced plastics (FRP), the benefits are obvious:
Rugged and wear-resistant, FRP products give you more service life than comparable steel, aluminum and concrete building materials, meaning less need for maintenance and replacement down the road.
FRP is resistant to corrosion, an inherent problem with most traditional building materials. There's no need to "over design" with FRP to account for corrosion attack as you do with other building materials.
The energy required to produce a pound of FRP is lower than the equivalent amount of steel, aluminum or concrete. It also produces fewer air and water emissions, which reduces your environmental footprint.
Offering longer service life with less impact on the environment makes our FRP grating supplies a truly sustainable choice in building materials. These environmental advantages of FRP are proof that it is possible to be environmentally responsible with the help of intelligently engineered materials.
For many engineers, building a better world has meant using steel, but steel also means higher costs, complicated installation and additional maintenance. In fact, relying on steel can mean paying over 60% more than FRP over the life of the product.
Alternatives You Can Trust
It's one thing to offer an alternative to traditional building materials without weighing all of the impacts. Some materials look good in one respect but let you down in others. At Marco Fiberglass, we are proud to offer our FRP grating as a truly win-win solution for your building projects. You don't have to sacrifice quality and durability to get an environmentally friendly grating. You also don't have to forgo environmental sustainability to get the service life you need. We've engineered our FRP to give you the best of both worlds.
When you chose the strength and resistance of our FRP grating products you can focus on your design and material usage without having to compensate for the kind of wear and corrosion steel, aluminum and concrete suffer shortly into their life cycle.
When submitting tenders, being able to tout your environmental awareness and sustainability can be a big plus. It also goes a long way to promoting your construction business as a truly green alternative to traditional builders that come with a larger and dirtier environmental footprint.
Partner with Marco Fiberglass for your next construction project. Contact our team for more information on our FRP grating products, designed for long service life, corrosion resistance and easy installation. Knowing that you're doing what you can to protect the environment isn't only a way to help you sleep at night. It's a truly respectable and intelligent way to build in today's competitive environment and gives you the reputation you deserve as a leading environmental steward.