For a Limited Time Discount FRP Fiberglass!
Contact us today! For a limited time we have deep Discount FRP Fiberglass, 1000's of square feet of random fiberglass drops in a wide variety of sizes!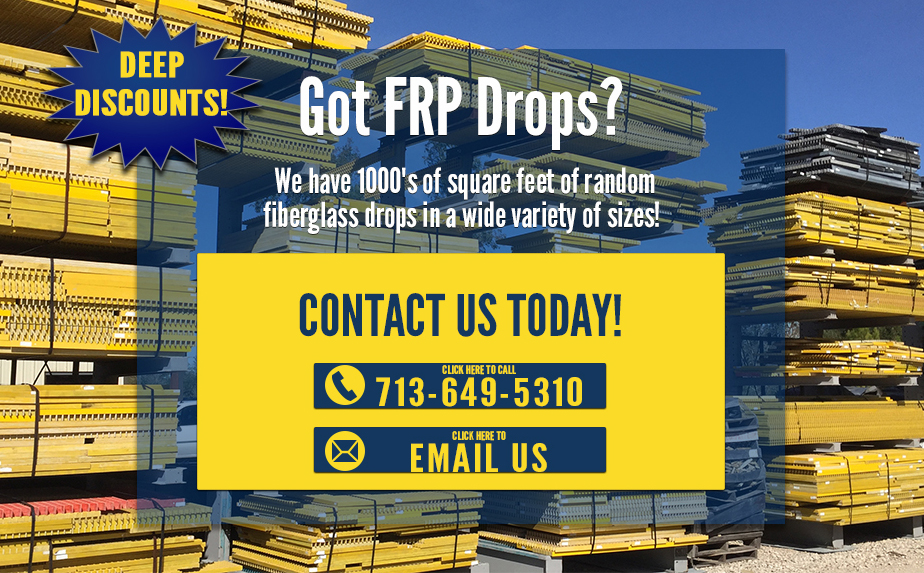 Fiberglass grating is rustproof, slip-resistant, lightweight and easy to install. It combines corrosion resistance with strength, long life and safety for reliable service in harsh or caustic environments where carbon or stainless steel is not suitable (chemical processing, refining, offshore, pulp and paper, food and beverage, marine, water and wastewater treatment, electronics, plating and Electro isolated Flooring). Chlorine doesn't hurt FRP either, so we use it in swimming pools and waterparks in to build stairs, railing, and drainage areas. Polyester resin FRP is standard and fire retardant. Learn more about FRP here.