About Us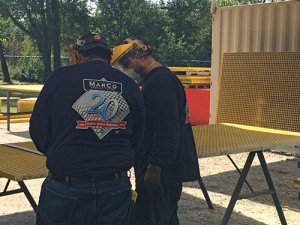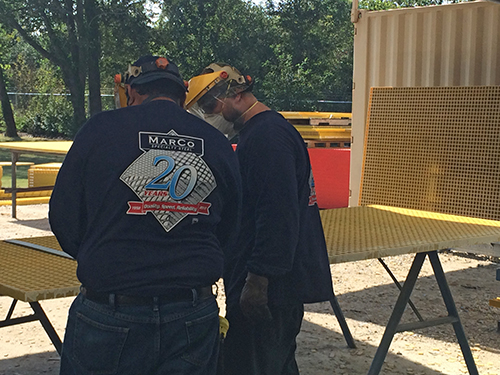 Specialty Fiberglass Products
Marco Fiberglass stocks distributes and fabricates fiberglass grating, FRP structural shapes, stair treads, handrails and ladder kits. Centrally located in Houston Texas, home to the largest petrochemical complex in the world, we are uniquely qualified and capable of handling even the most challenging and demanding requirements. We have a 35,000 square foot warehouse on almost 10 acres with a complete in-house fabrication department and thousands of "in-stock" items. Our knowledgeable, friendly sales personnel routinely work together with engineers, designers, architects, buyers, and maintenance personnel to quickly and effectively find solutions to their needs.
Marco Fiberglass maintains a very diverse and extensive inventory, designed to meet the challenging daily needs of our customer base. Additionally, we offer custom manufacturing and fabrication of all our products. Our experts are trained to do take offs from your drawings and provide you approval drawings, erection and field drawings as required.
Our Philosophy
Marco Fiberglass has a long history of uncompromising commitment to excellence and quality started 25 years ago in 1992. From the beginning, "Quality Speed Reliability" has been our guiding principle.
Offer only the highest Quality products and fabrication services
Offer fast turnaround time on quotes, lead times and service
And offer the reliability of Company that stands behind its products and its values and will never compromise either
Certifications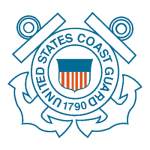 United States Coast Guard (USCG) Approved
The Coast Guard has established approval categories for structural fire integrity of fiberglass grating materials to allow them to be approved in accordance with the test procedures of the International Maritime Organization (IMO). Title 46 of the Code of Federal Regulations (CFR) requires certain portions of U.S. flag commercial vessels to be constructed of Coast Guard approved materials. Fiberglass Grating produces molded and pultruded USCG Approved fiberglass gratings meeting Level 2 Fire Integrity.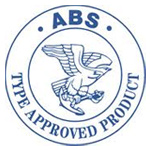 ABS Type Approval – Molded and Pultruded
ABS certifies that enrolled manufacturers are capable of consistently producing a product in compliance with product specifications. Each product is tested extensively to verify that it will perform reliably in the marine and offshore environment. Fiberglass Grating's molded Gridwalk™ Type I, V, P (phenolic) and X (extra Fire Retardant) are certified. Our pultruded PHI-1560, phenolic, is also certified.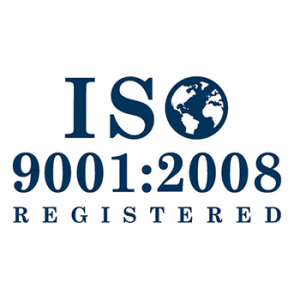 ISO 9001:2008
ISO 9001:2008 sets out the criteria for a quality management system and is the only standard in the family that can be certified to (although this is not a requirement). It can be used by any organization, large or small, regardless of its field of activity. In fact ISO 9001:2008 is implemented by over one million companies and organizations in over 170 countries.
This standard is based on a number of quality management principles including a strong customer focus, the motivation and implication of top management, the process approach and continual improvement. These principles are explained in more detail in the pdf Quality Management Principles. Using ISO 9001:2008 helps ensure that customers get consistent, good quality products and services, which in turn brings many business benefits.

DNV (Det Norske Veritas)
DNV certificates contain information about products and manufacturers found to comply with international standards, regulations and the DNV rules. These products are required for offshore drilling and production platforms in the Norwegian continental shelf and North Sea. Products certified by DNV are molded Gridwalk™ Type I, V, P and X and USCG phenolic molded PHM-15R and USCG pultruded phenolic PHI-1560.
Career Opportunities
Interested in an exciting career? – Let's talk
Marco Fiberglass is always growing and as such, we are always seeking exceptional talent to join our team of professionals.
We offer a fun, casual environment, but we are extremely serious and committed to being the best in service, quality and reliability.
If you think you have what it takes to be a member of our highly motivated team of professionals, e-mail your resume, cover letter, and salary history to careers@marcospecialtysteel.com
Related Links
Credit Applications
Call Us Today!